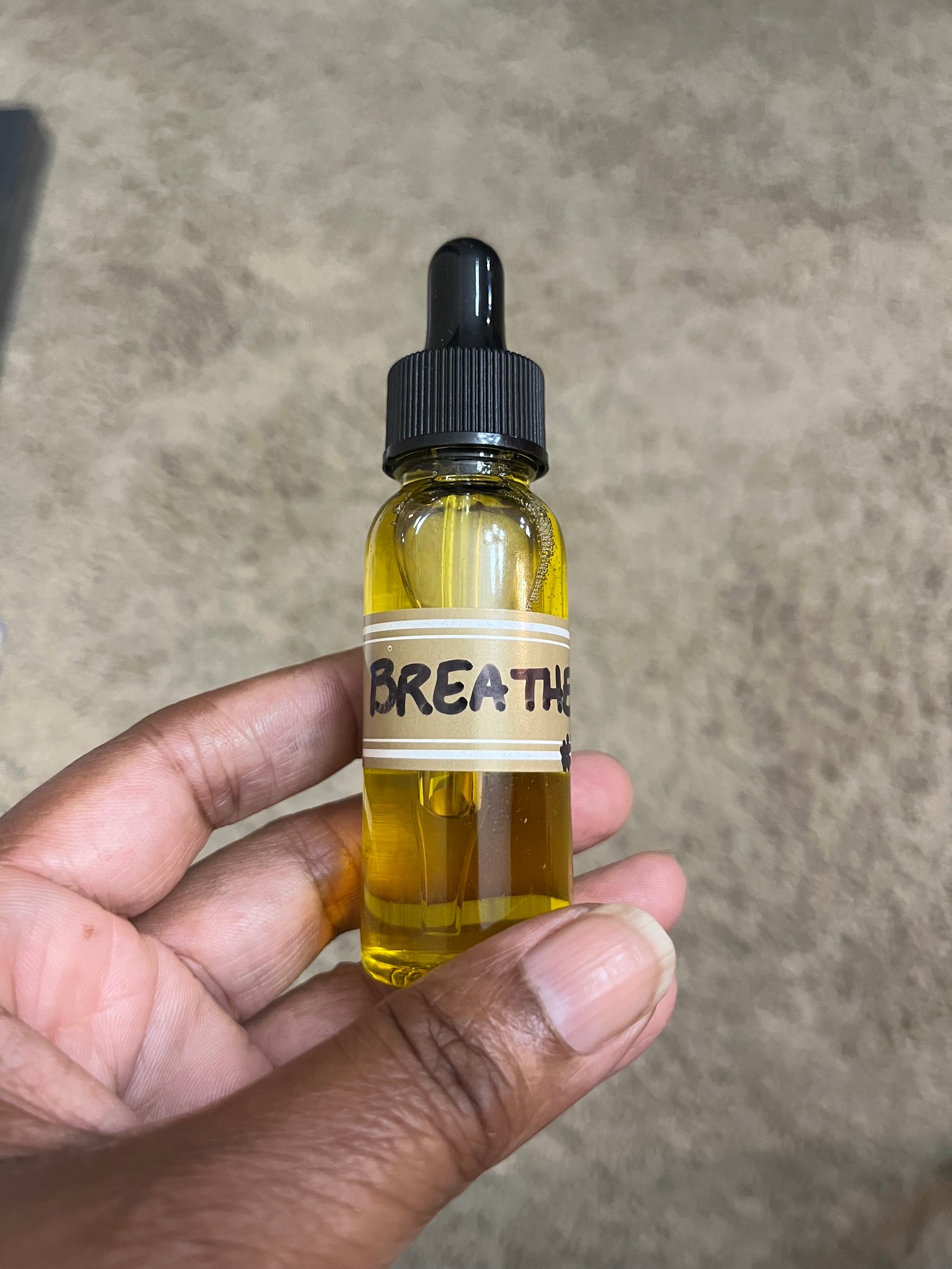 Breathe
$

10.00
---
Breathe is an "all natural" oil that helps when you're feeling congested, stuffy and having difficulties breathing. It's also a calming oil that helps during stressful times, feelings of jitters, panic and anxiety.
Breathe contains various, powerful oils such as eucalyptus, mint and so much more.
All of our products are made with "all natural" ingredients. Please use our products at your own discretion.
Our products are for external use only and to be used with total discretion and sole responsibility.
All of our products are handmade, so no two are exactly alike. The coloration of our products may vary from batch to batch due to the use of natural herbs and spices which enhances their uniqueness.
TaylorMade Products accepts no responsibility for incorrect use of information or products.
No exchanges, no returns, NO EXCEPTIONS!
---